As a crafter myself, I often get asked to recommend gifts for crafters of every shape and form. You may think, that would be an easy enough question to ask a crafter but it's not always as easy as it seems.
Recommending gifts for crafters
Here are a few things I ask before I start recommending any gifts for crafters.
Firstly, what's your budget? Is the gift meant as a stocking filler, a secret Santa gift for a colleague or a main present for someone you love? This will mean the difference between, for instance, a mug with a crafty quote, a t-shirt with a crafty design, or a luxury toolset for the crafter in question.
Secondly, Does the person have a main craft that they enjoy? If so, is there something you could get that they wouldn't normally be able to buy for themselves? For instance, a sewer might make do with assembling patterns on a table but wouldn't a tailor's dummy make their lives easier and be just the perfect gift?
Thirdly, Does the intended recipient stick to one kind of craft or do they enjoy trying out new things? For instance, the sewer above may also enjoy trying their hand at other textile-based crafts such as macrame or weaving.
Gifts for crafters can be a bit expensive and out of budget for some, so consider pooling your money with other family members. This will mean that you can give a gift that will not only make a huge difference to the crafter in question but will also give you that "WOW!" factor.
My Crafty Recommendations
Here are some of my all-time favourite gifts for crafters. Beginner or experienced, small or large budget, there's something here for everyone!
Let's start with the 'Biggies' and work our way down.
Top Budget Gifts For Crafters
Sewing Machine
Owning a sewing machine opens up a world of possibilities for all kind of DIY home decor projects and who knows, it could even lead to the start of a new small business.
Cricut Cutting Machine - It's not just for Vinyl!
Cricut Maker, the Ultimate Smart Cutting Machine, quickly and accurately cuts over 300 hundred materials, from the most delicate paper and fabric to the tough stuff like matboard, leather, and chipboard. Whether you're new to crafting or an experienced maker, Cricut smart cutting machines and apps give you the freedom to make DIY magic happen anywhere, any day. Soon you'll be designing and cutting projects that wow even the pros. Click the link below to see the projects others have already made with the Cricut cutting machine or take a look at the tutorials - the possibilities are endless.
Leather Tool Kit
This is a great kit for a beginner - includes everything they need to start DIY leatherwork. Personalise your leather crafts with stamping tools, sewing needles, threads and knives.
Medium Budget Gifts for Crafters
Weaving Loom Kit
If you have a crafter friend who is into knitting, a weaving loom is just the right thing to take things to a whole new level. There is no limit to the designs a creative mind could invent with a loom and some yarn. You can make rugs, bags, satchels, pillowcases, scarfs, placemats, towels and so much more with this loom weaving kit.
Macrame Kit
Kits include all the materials you need to create stunning wall hangings - with step by step tutorials.
Cyanotype Kit
Cyanotype is an ancient photographic printing process that produces cyan-blue prints, called cyanotypes or blueprints. With cyanotype you can reproduce photographs, or drawings using objects to block light.
| EU |
Soap making kit
Soap up your life! Without useless plastic packaging and synthetic additives, hand washing is environmentally friendly and skin-friendly.
Embroidery Kit
For beginners and seasoned stitchers!
Modern calligraphy starter kits
Woodburning kit
Can be used on all types of wood or leather, but also is useful for image transfer, formwork cutting, welding, hot stamping and textile embossing.
Life Planner
Best selling planner. Proven to help with managing time, organisation and creativity.
| USA |
Etsy Gift Card
Give them a gift card that gets them what they're into! Let your choosiest friends do what they do best!
Bluprint - Crafting lessons
Lessons for almost every craft you can imagine. Buy single lessons or if you buy a subscription for your crafter, all lessons are free.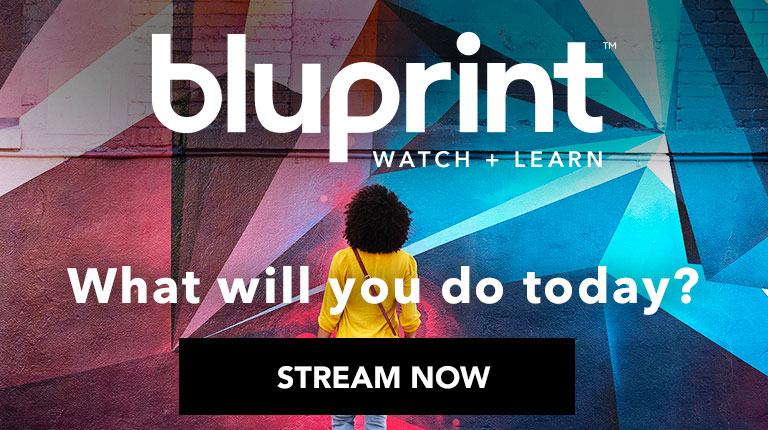 Low Budget Gifts for Crafters
Cotton Tote bags
Ideal for storing bits and bobs for crafts, half-finished projects or a trip to the craft store!
Great mugs for Crafters
For that lovely cuppa during crafting breaks!
Botanical rubber stamps
For creative stationery and paper projects.
Beeswax wraps DIY kit
These make a great eco-friendly gift for family or friends who are looking to reduce their plastic use or become zero waste.
Mandala dotting tools
For painting beautiful mandala stones.
Crafters magnifying glass
| USA |
Self-healing cutting mat
Protects tables from cut marks and helps with measuring projects.
Crafting t-shirts
Because who doesn't need these?
Hot glue gun
One of my most used tools! A glue gun has infinite uses in DIY home decor and in a variety of other crafts.
Bullet Journal Stickers
These make great stocking fillers.
Craft Room Sign
For a crafter's special place!
iCraft Removable Pixie Spray for Stencils
A great little stocking filler for stencillers, it keeps the stencils in place while you work.
| USA |
Well, what do think? Is there something here for the crafter in your life? I would certainly be very happy with any of these lovely gifts and that's why I'm sure your crafter will be too.
Before you go, if you're not part of our amazing creative community yet but would love to join us, you can sign up for the weekly newsletter through the form below – we'd love to have you on board. By signing up, you'll also receive a copy of the free 'Furniture Flip Checklist' and gain access to all the other printables, e-books, and labels in the VIP Resource Library.
More Fabulous Gift Guides
Gifts which encourage your child to be creative
Shibori Tie-Dye Gifts - 21 of the best for Her
25 of the best craft gifts for crafters
How to gift a thoughtful gift instead of giving 'something'